Whether you want to learn or to share what you know you've come to the right place
Students are looking for the right courses, good scholarships at the best colleges and universities. Similarly, the colleges and universities strive hard to get the brightest, sincerest, the perfect student for their courses. This search is constrained by the challenges of digital divide, information overload, geographical limitations and the limited time. To bridge this gap between the universities and students, SearchForUni was launched.
On SearchForUni, we bring universities and colleges together with students and parents on a single platform. SearchForUni facilitates exchange of authentic information between these two mutually dependent stakeholders, to help them both succeed.
SearchForUni is conceptualized and managed by Iwaton Consultancy Private Limited, a leading IT and Virtual Events Consulting company based out of Gurugram, Haryana, India. During Covid times, Iwaton Consultancy helped a large number of organizations to digitally transform their events into Virtual Events. Now the same expertise and experience is leveraged to launch SearchForUni.
Advantages of using SearchForUni Services
Easy Platform: SearchForUni uses a virtual platform which is easy for the students to navigate. Students don't have to pay anything to us. Just register, and the students are ready to go to a world of bright future.
More options : We intend to provide students/parents with a wide range of domestic and International colleges/Universities to choose from which offer a wide range of courses.
An opportunity not to be missed: Virtual Admission fair organized by SearchForUni can be a opportunity as the students can get into the courses they intended and not have to wonder around . The student can go to specific virtual booths that offer the courses he/she intends to pursue. Every student is invited to join .
Helping Colleges penetrate small cities/Towns: SearchForUni through its virtual platform helps provide Educators/Educational Institutes to focus on smaller cities and towns which normally physical ones miss due to distance and small population.
Parents are rest assured: Parents from smaller cities/towns, want to send their ward to the best university/college and with our services can bridge the gap between them, which is much beneficial for both sides.
Better communication between parties: SearchForUni through its platform can help the communication gap between the student and Educational Institutes. Both parties can interact online and help clear their doubts.
Our global community and our course catalog get bigger every day
Instructors those are top rated
Stories of Successful Students

I believe in lifelong learning and they are a great place to learn from experts. I have learned a lot and recommend it
James Smith
CFO Apple Corp

Lorem ipsum dolor sit amet consectetur adipisicing elit sed do eiusmod tempor incididunt labore Lorem ipsum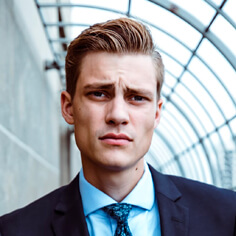 I believe in lifelong learning and they are a great place to learn from experts. I have learned a lot and recommend it
We collaborate with
200+
Leading universities & companies